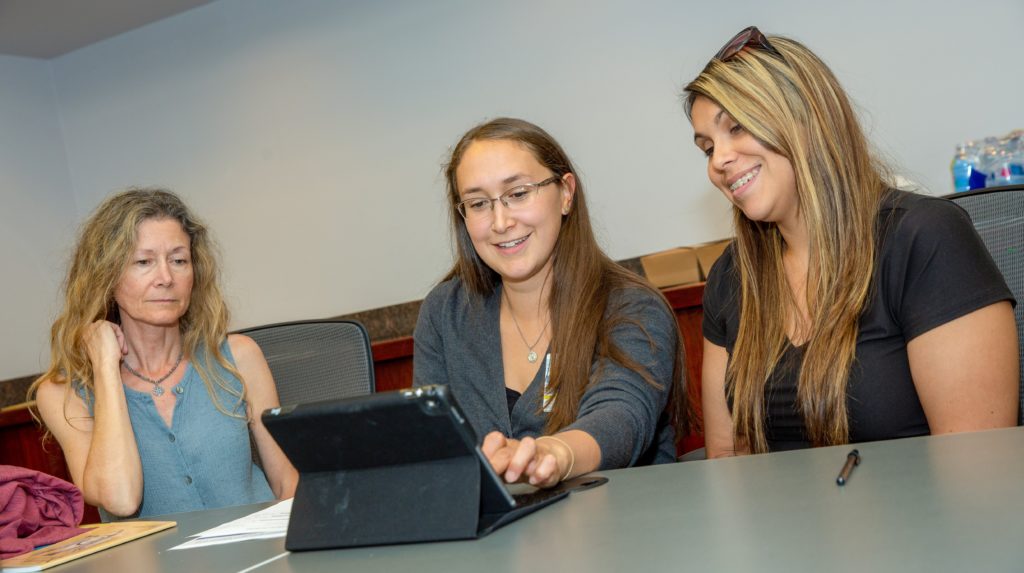 In mid-March of 2020 our lives changed forever as news broke of the pending COVID-19 global pandemic. As the Behavioral Health Aide (BHA) Program reviewed our upcoming BHA training calendar we felt fortunate to have decided early on to prioritize distance delivery methods to instruct Alaska's BHAs. BHAs across the state must be trained to meet the requirements for a certification program that is modeled after the Community Health Aide Program (CHAP). BHAs, like CHAPs and DHATs, are trained to be the frontline access to healthcare within their regional tribal health organizations. The fact that they are from the local community and knowledgeable of the community history and culture is an important feature for the job. Over the years, BHAs have repeatedly voiced their preference for distance delivered training that would not disrupt their work and family responsibilities.
The ANTHC BHA Program took on the challenge of creating high quality, interactive online courses. Some of the courses are self-paced and others have instructors teaching the course in real time. You might think that creating and instructing distance delivered courses would be much easier than teaching courses in-person. In one case you have an in-person instructor who delivers classroom content directly from their knowledge and experience to a live classroom. In another case, a subject matter expert works with an instructional designer to integrate knowledge, experiences, and best practices in the field to create a structured course outline. They carefully weave basic building blocks into more complex themes, then add graphic elements and course activities to engage students in the learning process and facilitate the development of practical skills. Building courses online is a labor-intensive process that really pays off in the end! Students get to remain in their communities while taking classes that are well organized and geared to their rural practice environment.
While most of our training is provided through online instruction, there are a select number of courses that are best taught in-person here on the ANTHC campus. We call these courses our in-person Intensives. BHAs usually travel to Anchorage for anywhere from two to five days of rigorous hands-on instruction. Our program made a quick decision in light of COVID-19 contagion concerns to re-tool our in-person courses to distance delivered courses. Some instructors had never taught online and had not gained the technology skills to provide an online course, but after a brief "how to" webinar they tackled this challenge head on! Our BHA students have thanked our instructors over and over again for continuing to provide uninterrupted training opportunities. The course evaluation feedback from students reflects their gratitude and an excitement for what they are learning. To date, the BHA Program has not cancelled one class in our 2020 course line-up. In the last quarter, BHAs completed 488 hours of training leading to 33 course completions. Our program is committed to meeting BHAs online in cyberspace to continue the process of learning and growing our frontline workers!