Alaska's Community Health Aide Model
Big State/Small Population
Alaska is the least densely populated state in the nation on a land mass that covers a third of the contiguous United States when overlaid on a map of the nation. Alaska Natives and American Indians (AN/AI) make up 24% of the states population with more than 1/3 of AN/AI living in rural and remote locations throughout the state. It is these extreme circumstances that prompted tribal leaders to negotiate a contract with the Alaska Area Native Health Service to take over the management of statewide tribal healthcare under the auspices of the Alaska Native Tribal Health Consortium (ANTHC).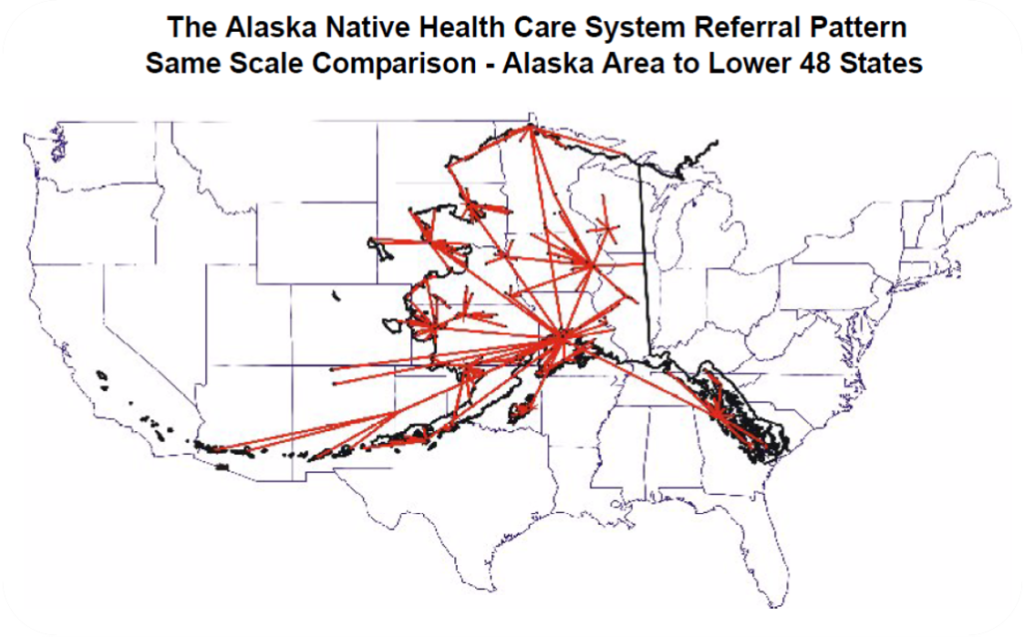 A "Hub & Spoke" Wheel Referral Pattern
Health Aides are the frontline of health care in remote Alaska communities. The Alaska Tribal Health System aims to increase access to care by making services available in the community. Local providers who are familiar with the community and the culture are hired. Health Aides are part of an established referral and service structure within the Alaska Tribal Health System. They provide services with the oversight of medical doctors, dentists an clinicians located in the regions hub community.